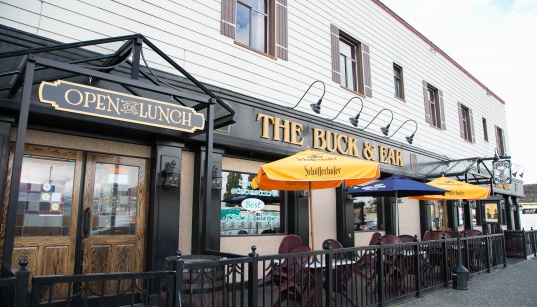 Buck & Ear Bar & Grill
Warm, wood-hued venue serving ample pub grub such as burgers, plus craft beers and cocktails. Live music, bar games, outdoor seating. Open late night.
Steveston Merchants Association
The Steveston Merchants Association is committed to promoting the unique waterfront village of Steveston as a vibrant destination to shop, dine, live, work, explore and play, to benefit the business community.
Come and Explore Steveston!
Historic Steveston village is a year-round destination and is home to an excellent selection of restaurants, one-of-a-kind shops and services to fill all your needs. Browse the shops and look for the perfect gift. Take in Steveston's waterfront charm as you dine on an outdoor patio. Stop for a cappuccino and people watch. Stroll the boardwalk with an ice cream cone and watch the sunset. Steveston is a rare location where you can find a boutique and a marine supply shop in the same block. We told you it was charming, didn't we?
Picturesque Steveston village is located at the mouth of the Fraser River in the southwest corner of Richmond, B.C. The smell of the salt air and the cry of the seagulls make you feel like you are on a seaside holiday. Tugboats chug along the Fraser River, and fishing boats return with their catch of the day. Mount Baker and the Gulf Islands act as magnificent backdrops.
Not surprising, Hollywood often chooses Steveston as a film location due to its waterfront location and small town atmosphere....read more