Businesses
Proud Members of the Steveston Merchants Association
Search by Category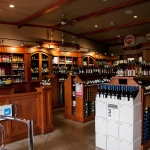 O'Hare's Liquor Store
5031 Steveston Hwy, Richmond BC
604-241-8513
Extensive selections of both local and international boutique wines, beers and spirits in the lower mainland. Over 200 products that are not available in BC Liquor Stores and with knowledgeable staff on hand to help you make your selection.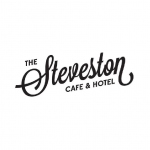 Steveston Liquor Store
www.jrg.ca/establishment/steveston-liquor-store
12111 Third Ave, Richmond BC
604-370-3343
Whether you want to be in and out as fast as possible, have a complimentary half an hour consultation for a large party you are throwing, or receive an on the spot wine course, you will receive great service. They specialize in unique BC VQA boutique wine, hyper limited or hard to find craft beer, and all of your tried and true basics. Prices are as competitive, and ice is free.
Copyright © 2020 Steveston Merchants Association | Website design by Zboya Design | Website powered by 14 Oranges